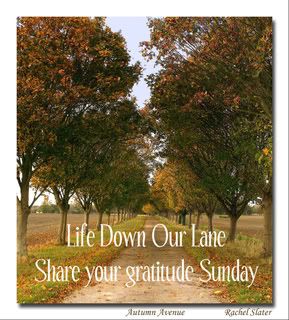 Welcome to the first edition of
Life Down Our Lane: Share your gratitude Sunday
I have so many things in my life to be grateful for...big and small. So, I thought, why not

proclaim them to the world and have a place for others to share as well.
This week I am grateful for a hubby who handles all of our finances and has a goal of paying down and keeping us out of debt.
Now it's your turn. What are you grateful for this week?