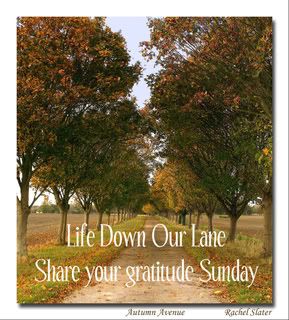 Life Down Our Lane: Share your gratitude Sunday
I have so many things in my life to be grateful for...big and small. So, I thought, why not

proclaim them to the world and have a place for others to share as well.
This week I am grateful for a warm up in our Ohio weather. It has been simply beautiful. Some warm air and sunshine always makes you me more energized and alive!
Now it's your turn. What are you grateful for this week?